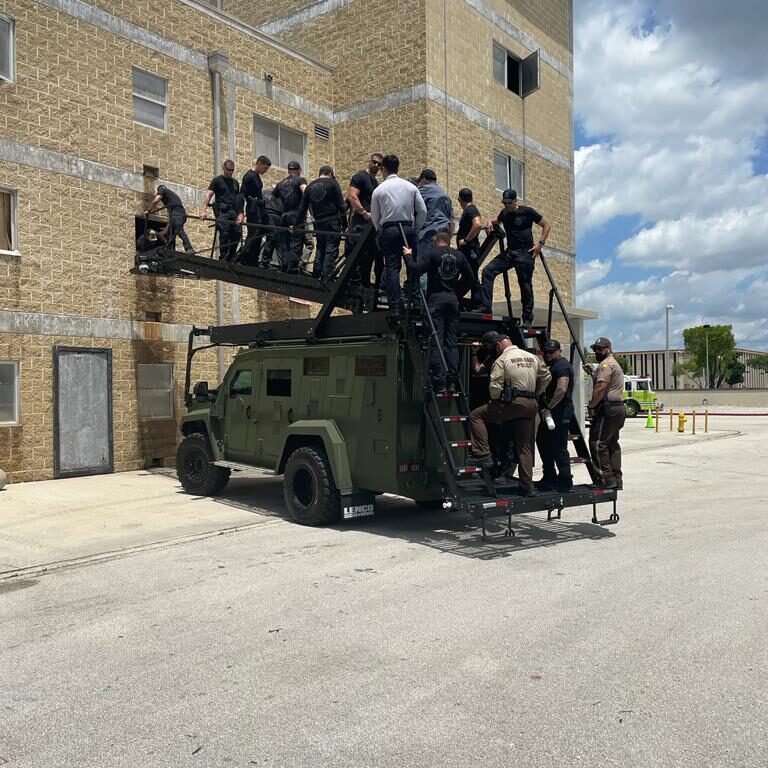 The ARES - Industry Defining Innovation
The latest in the MIT lineup, is the entirely new ARES featuring a revolutionary design capable of the highest direct reach in the industry, while light enough for installation on lower-capacity, or heavily-armored vehicles.
A defining characteristic of the new ARES is its intuitive ease of use. Operators never need to concern themselves with pre-assembly, handrail installation, pinning upper platforms into position, etc. All systems deploy immediately with the push of a button on our wired pendant or via the optional wireless control application - leaving your team to focus solely on the mission at hand.
The only System to reach 8+ Meters Directly!
The ARES has the highest direct reach of any Elevated Tactics System in the world. No ancillary equipment. No manual setup. No Ladders.
The ARES top Breaching Platform can be toggled between flat deck mode - capable of reaching 8+ meters. ALL with the push of a button.
When it comes to reach, versatility, and elegant simplicity, the ARES is in a class of its own.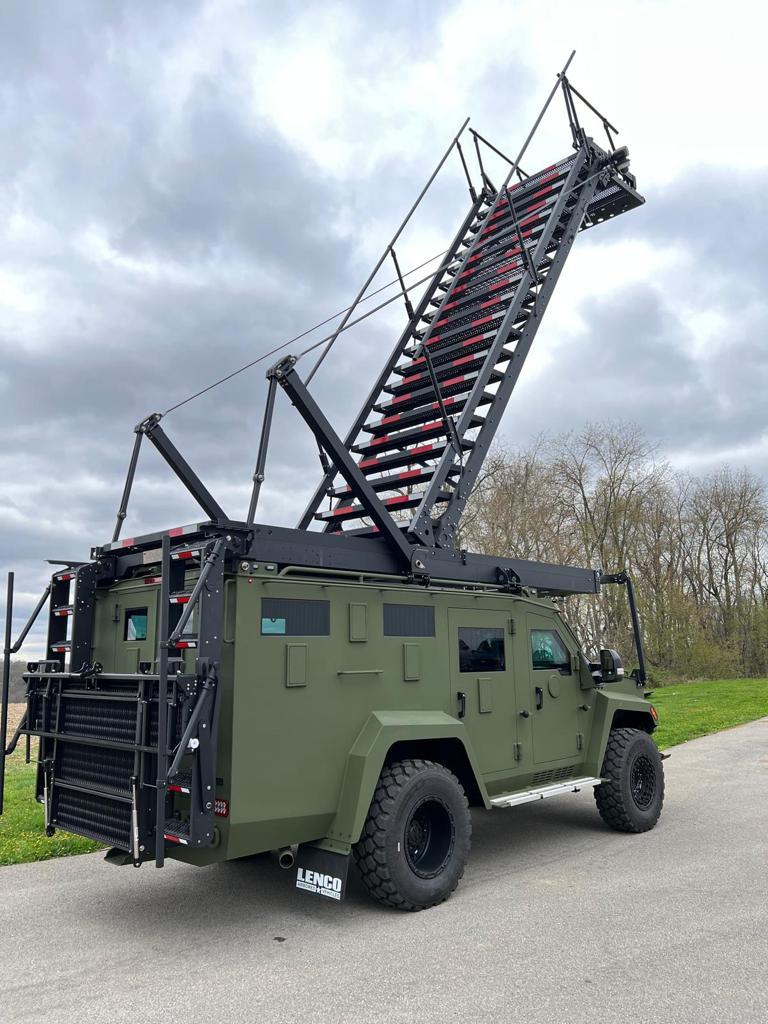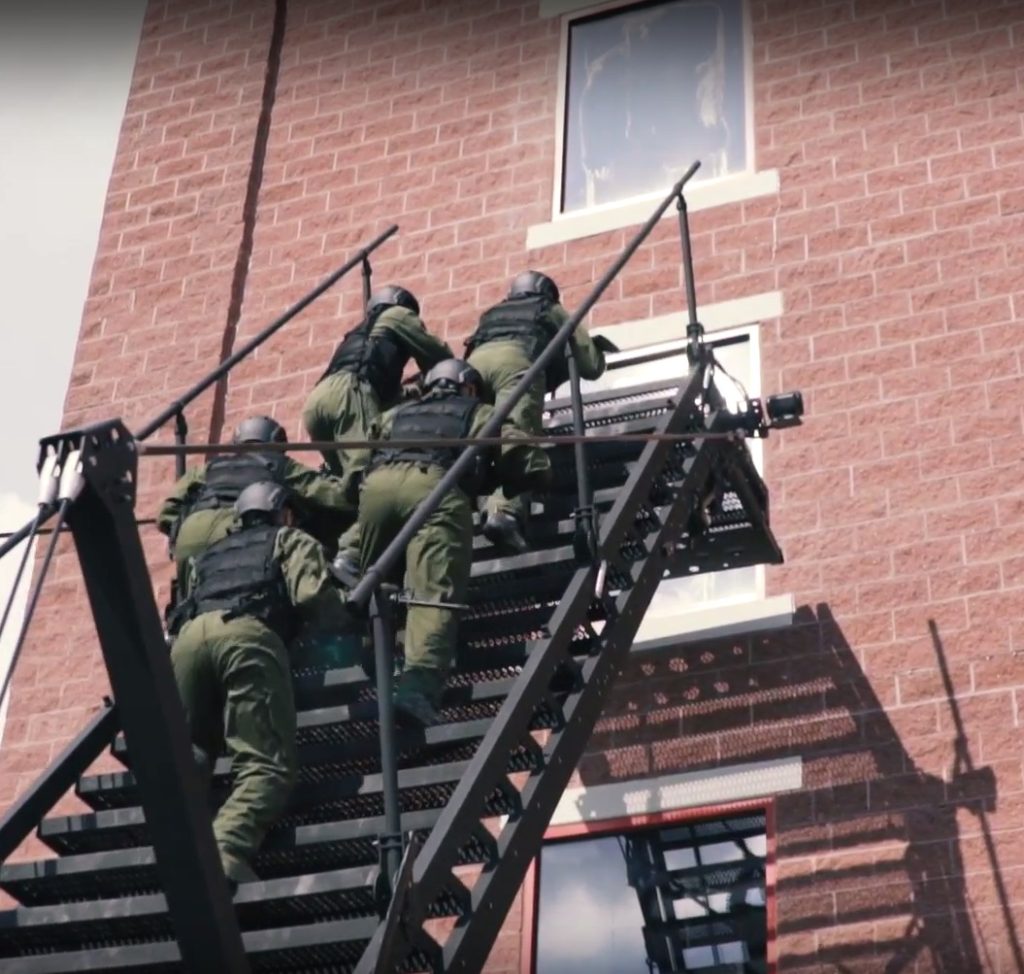 Mission First Design
The ARES is designed in the ethos of team tactics - with a central focus on allowing multiple operators to work side by side at every point during the execution of a mission.
We are committed to never introducing a product that isolates an individual from their supporting members and the ARES fulfills that commitment.
Why straddle a narrow ladder, alone, when you can run up a wide stairway together as a team?
The all new ARES - Defining Tactical Advantage.
ARES Wireless Tablet Control
MIT has changed the industry once again with our available ARES smart-device application - providing unsurpassed control, situational awareness, and data acquisition for the ARES Elevated Tactics System. The ARES app establishes a secure wireless connection with the on-board ARES Electronics System, providing touch control, positional feedback, video streaming, preset configurations and more.
The all new ARES - Integrating Technology Into Your Mission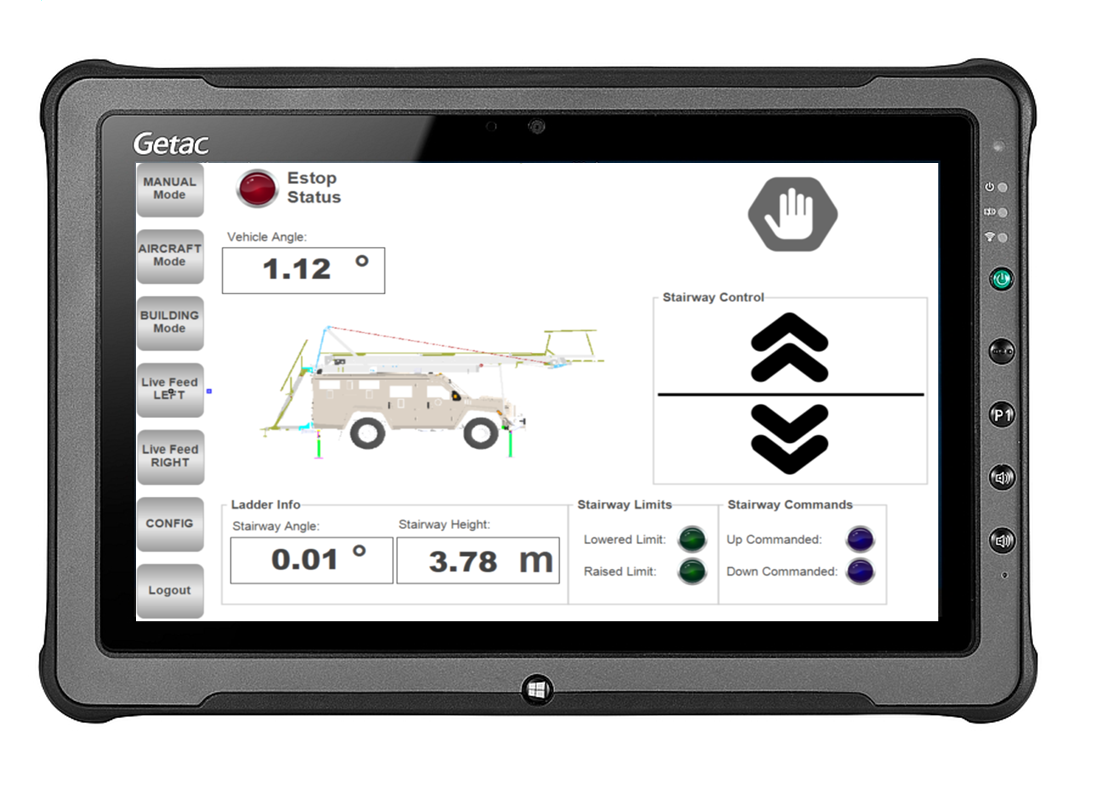 For More Info...
Click the link to contact us about our product catalog or to proceed with a quote.